HL Fuel is a full-service provider of fuel and heating equipment located in West Lebanon, NY. HL Fuel delivers heating oil, kerosene, and low-sulfur diesel fuel in New York and Vermont. HL Fuel delivers propane in Massachusetts, New York and Vermont. Our team of highly qualified service technicians can maintain your equipment in top operating condition to guarantee safety, maximize efficiency, and minimize your fuel cost. A well-tuned heating system reduces emissions and helps keep the environment clean. If it is time to replace your old system, we will work with you to determine what equipment best meets your needs, and deliver and install it at a competitive price.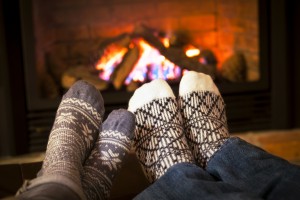 At HL Fuel, Service is our Business. Check out our new customer web portal, myaccount.hlfuel.com. This site provides you with information about your account any time of day or night, and lets you order fuel or contact us at your convenience. If you prefer to call us, you call will be handled quickly and efficiently by our staff. You can also contact us via E-Mail with any questions or comments.
Lots of companies promise you things. HL Fuel guarantees you great service. When you choose a service plan with the H. L. Fuel Co., you can rest easy knowing that your family and home are well protected.
HL Fuel will respond to your emergency calls 24 hours a day:
It will not take us more than three (3) hours to arrive at your home if you have no heat. In most cases we will arrive sooner.
You will not run out of oil while on automatic.
We will use our own technicians, not subcontractors, to service your system.
We will always use professional testing equipment, not guesswork, when we do your tune-up, to assure maximum efficiency.
Your calls will always be answered by a person, not an answering machine.
EnergyLoan Special Financing for Energy Star and Energy Saving Home Improvements